The 10 projects pitched at the Creative Investors Conference in San Sebastian | Features
As part of San Sebastián's first Creative Investors Conference, 10 projects with a Spanish partner are presented to an international audience of potential buyers, financiers and co-producers, including executives from CAA, Wild Bunch, A24, Netflix and Focus Features.
The CIC will take place on September 19 and 20.
The 10 projects are:
A whalee
Dir: Pablo Hernando
Ingrid García-Johnson and Álex Brendemühl will star in Hernando's second solo feature after Berserker which promises to mix thriller and fantasy. "It's a very personal project, an update of the noir genre. It's an auteur film capable of reaching the general public," says producer Leire Apellániz of Señor y Señora. The film follows a hitman whose skills seem out of this world (literally).Basque band Sayaka are on board as co-producers; Latido Films owns the international rights.
Baby Azhar
Dir: Swel Noury
"There's never been a story about Moroccan immigrants in Spain when in fact it's our biggest immigrant community," says producer Sonia Ziadi of Madrid-based start-up Two Flavors Productions. Directed by Noury, a native of Casablanca, whose The gates of paradise Premiering at the Panorama at the Berlinale, the film depicts a young Spanish-Moroccan boy seeking to explore his identity by making a documentary based on how he is viewed by those who know him best. "It's a coming-of-age film about Yusef, torn between his love for a Spanish girl and the respect he has for his Moroccan immigrant parents," says Noury. The project is looking for commercial agents, co-producers, investors.
Evolution
Dir: Julio Soto
The third animated feature from The Thinklab after Inspector Sun and the Curse of the Black Widow, is at an advanced stage with 80% of funding secured and international sales handled by British outfit Kaspers Animation. It's a comedy about humans becoming animals and pets becoming more human. Evolution has obtained the support of INCA, the Spanish broadcaster TVE and the Media program of Creative Europe. Eneko Gutiérrez produces. "We want to continue with the formula of ambitious but controlled budgets, making participation in the film attractive for international investors as in our previous feature films", he specifies.
Karmele
Dir: Asier Altuna
Directed by Basque filmmaker Asier Altuna, best known for Aupa Etxebeste, Karmele tells the story of a young Basque nurse exiled in France during the Spanish Civil War who travels across Europe as a singer. It is produced by Txintxua Films, also behind María Elorza To the women and the books that I sing, in New administrators. "We want to depict a period of our recent history, unfortunately very current due to the [rise of ] totalitarianism," says the producer. The French company Gastibeltza Filmak is co-producer.
Monsters
Dir: Lluis Danes
Monsters takes place at 17ecourt of King Carlos II in the last century, at a time when dwarfs, so-called bearded women, giants and blacks were doomed to amuse others. "The film follows Eugenia Martínez Vallejo, a victim of a physical deformity who has always had the appearance of a 10-year-old girl," says producer Laura Fernández of distribution-production company Filmax, which also handles international sales. . It is based on a true story. Danés credits include The Vampires of Barcelona. The project is looking for investors.
Oh Nora
Dir: Aina Clotet
Barcelona's Ikiru Films, whose credits include Enrique Gato Tad: the lost explorerproduced this first film by writer and actor Clotet. Oh Nora depicts a woman in her thirties who, while suffering from breast cancer, begins to question the idea of ​​motherhood and her relationship patterns. The film "humorously focuses on a woman who could have it all but constantly asks for something else," says producer Edmon Roch. Ikriu is looking for a commercial agent and creative investors.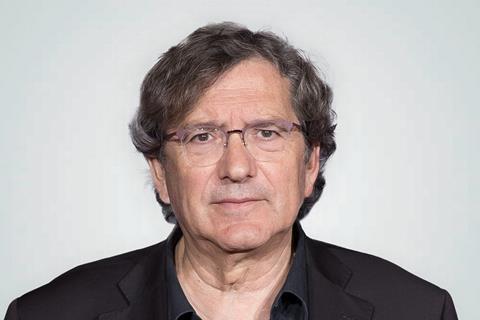 Raqqa
Director: Gerardo Herrero
The Oscar-winning producer of Juan José Campanella The secret in your eyes, goes behind the camera to direct this spy thriller with accents of social drama. "It's an original project in our Spanish tradition," says Herrero. The action unfolds when two spies, both undercover for the terrorist organization ISIS, one working for Russia, the other for the Western alliance, realize that they are both on the same assignment. Marion Besuievsky of producer Tornasol says she is "looking for a second international co-producer, commercial agent and investors".
rocky bottom
Dir: Maria Trenor
This animated feature is a "story of love, drugs and addiction that delves into the rocky relationship between two hippie-era artists that begins as a fairytale summer and ends as a nightmarish winter." , according to Catalan producer-director Alba Sotorra. "We are looking for partners who can help us bridge our financial gap and contribute to the internationalization of the project, as well as a commercial agent." The feature will use original songs from Robert Wyatt's "Rock Bottom" album.
The Secrets of the Magi
Directors: Javier Dampierre and Nacho Sánchez Quevedo
The script for this animated feature won the Julio Alejandro Script Award presented by the Association of Spanish Authors in 2020. Produced by Ignasi Estapé at Arcadia in Barcelona, ​​the story kicks off in the early hours of January 6. While the children are still sleeping waiting for their gifts, the Three Kings are arrested for breaking and entering. The only person to witness the incident was an American boy visiting Spain, a fan of action movies. "It tells a quick adventure with universal values: friendship, family and the great importance of our distinctive cultures and traditions," Estapé explains. Arcadia is looking for international co-producers and an international commercial agent.
Whalers (At the end of the world)
Real: Baltasar Kormakur
Directed by the famous Icelandic Kormákur, whalers is a co-production between Eduardo Carneros from Euskadi Movie from Bilbao, KVK from Kormakur and A Contracorriente from Barcelona. It recounts the actual events of 1615 in which the whaler, the San Juan, sailed from the port of San Sebastian. When the galleon was wrecked in the Westfjords in Iceland. whaling has become a manhunt as a massacre takes place. "When we were approached by Eduardo Carneros to make a film about the event, I knew straight away that it was something I would like to explore as a producer/director," explains Kormákur. We've been developing and polishing the project for a few years now, and now we're ready to move into the next stage of packaging and funding, with a solid script.