Batgirl: Everything We Know About The Upcoming DC Movie
Bat girl is one of the most underrated characters in the DC Universe. Especially when it comes to the big screen. The last time we saw her in action, it was in Batman and Robin. And we all know how it happened. Since then, we haven't really had another mention of Batgirl in the DCEU, And that's a shame. But now we finally have something in the works.
How many of you are DC fans? I bet a lot of you are. And you know how much I love DC, especially if you follow the blog. I post a lot of DC content and talk a lot about all the latest DC news and upcoming releases. So if you're a DC fan, this blog is the place to go right now. And I assure you that you will enjoy it.
As for the movie, DC isn't really making Batgirl such a big deal just yet. So we don't know much about the next movie. Still, we do know enough to get you ready for the movie's release. And it is frankly a lot for the moment considering the stage of production of the film.
Batgirl is one of the most anticipated DCEU movies right now, mainly because it gives fans a new character to enjoy, and Batgirl herself is a character we'd love to see more explored.
So, without further ado, let's get right into the details of the new Batgirl movie, and I'll tell you everything I know about it and my thoughts on it.
Speaking of DC movies, I'm sure you've heard of the latest upcoming movie. the batman. Featuring Robert pattinson in the lead role, The Batman is one of the biggest superhero releases to come, and one that I'm really passionate about. Since Batman is directly linked to the history of Batgirl, I highly recommend that you check out The Batman: Release Date, About the Movie, Everything You Need to Know.
Batgirl: everything we know so far
Batgirl hasn't had a very good history when it comes to the big screen. The last time we saw Barbara gordon was in Batman and Robin, which wasn't a very good movie, and subsequently failed. But now it looks like DC is finally getting back to his character and giving him the treatment he deserves.
Batgirl is one of the most important characters in the DC Universe and the Bat family, and deserves all efforts for the same. Personally, I want to see this film succeed, so it has a lot of expectations.
From what we know so far, Leslie Grace will play the main role in the movie Batgirl. Leslie Grace is a pretty stellar actress and an amazing musician. In fact, we loved the performance she has given so far. We recently covered her first movie in our article. Then you might want to read In The Heights: Dancing Is What It's About to learn all about Leslie Grace and her acting debut.
We also know that JK Simmons will come back like James gordon, father of Batgirl. JK Simmons starred as Gordon in the 2017 Justice League, and will be returning and reprising his role for the same. We've loved its performance so far, and I'm sure you will like it too.
Speaking of Justice League, I recently covered the movie in an article. Since there is potential for a sequel to the original film, I'm sure you would enjoy reading it. You can read more about Justice League 2: Might Zack Snyder Make It Happen.
Batgirl: What else
Well, we also know who the writers and directors of the film will be. Adil and Bilall, the famous Duo, who made Bad Boys For Life, are going to serve as the director's seat for Batgirl, and I think that's a very fair choice. I have very high expectations from the management and hope to see a stellar performance.
In the writer's chair we have Christina hodson. Now, Hodson is personally one of my favorite writers, just because of the content she has posted so far. Birds of prey at Bumblebee, she absolutely rocks him. And I'm waiting to see what she has in store for us with Batgirl.
You might also be interested in the latest version of DC that we all loved. Read all about The Suicide Squad: Genius Brainchild by James Gunn and let me know what you think. I surely liked it a lot.
Batgirl: release date and where to watch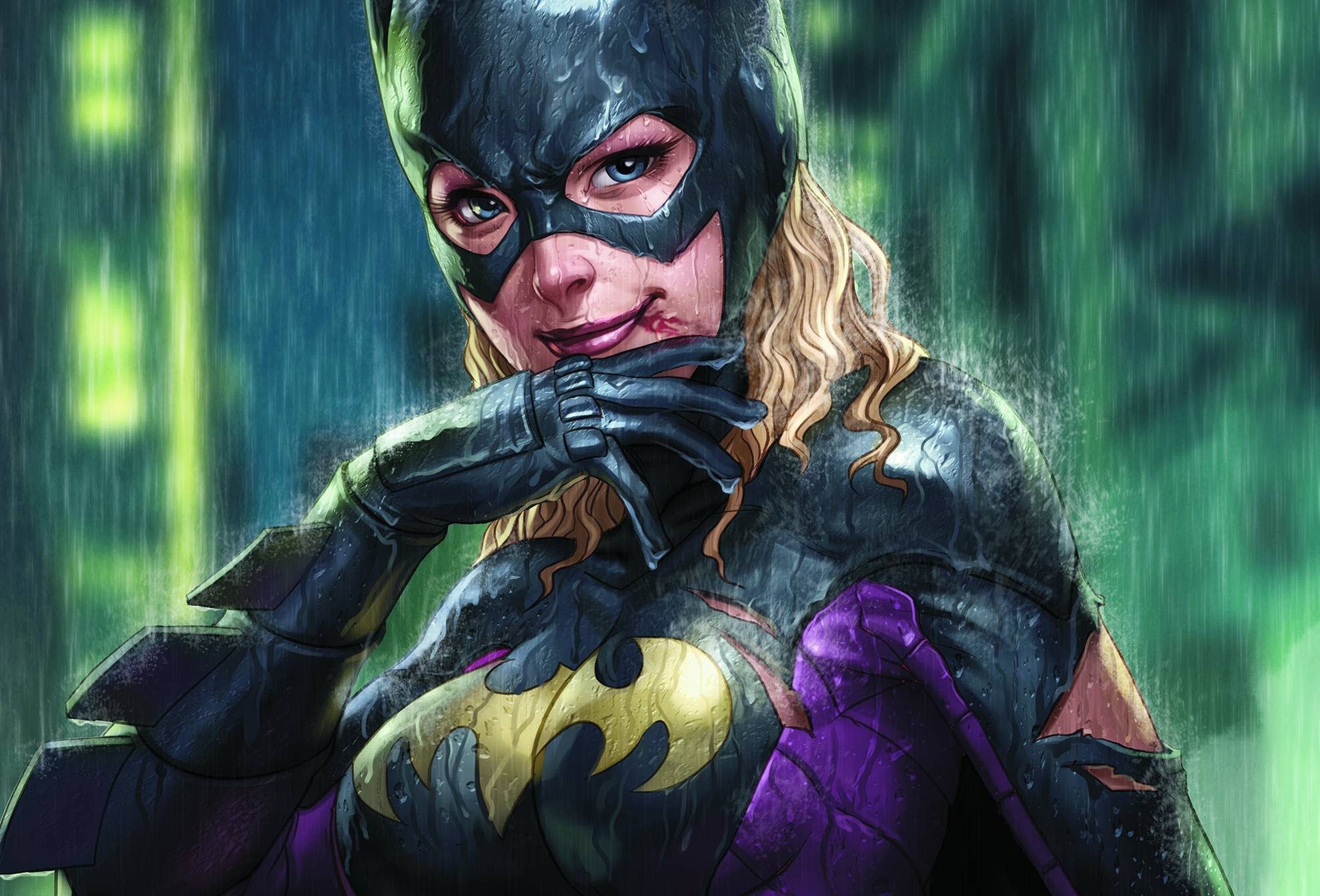 Now, these are the questions that could surely be bubbling through your mind right now. Well, unfortunately I have to inform you that we don't have a release date for Batgirl just yet. While we do know that Batgirl is going to be an HBO Max release, we currently don't have a timeline on when the release date is due, given that there hasn't been a lot of talk about the film and it is still far.
Still, I'm personally very excited for the film, and I'm sure you are too. So stay tuned for all the latest updates on the film's release date.
Speaking of upcoming movies, we also have Peacemaker: Plot | Potential release date | Everything you need to know. Featuring Jean Cena in the lead role, Peacemaker really got me excited about what he's going to bring to the table. I highly recommend you check out the article for all the latest information.
Batgirl: Final Words
With that, we need to end our discussion on Batgirl. I've told you everything you need to know about the upcoming movie and what to expect from it. So far, things are looking really good. I'm really happy with the whole team working on the film and have high expectations.
What do you think of the next film? Are you excited for this? Are you a Batgirl fan? What about the Bat family in general? Let me know in the comments below.
Stay tuned to Franchise Hound for the latest entertainment updates.